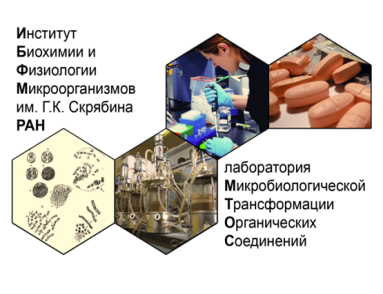 Pharmins, Ltd. is an independent private company. It was founded in 2011 and having the roots from Laboratory of Microbial Transformation of Organic Compounds, Institute of Biochemistry & Physiology of Microorganisms, Russian Academy of Sciences.
Task
Our task is development of innovative decisions for pharmaceutical industry based on the latest scientific achievements.
Team

Skilled scientists with many year experience in the field.

Young scientists with high creativity and enthusiasm.

The team has experience in working on national and international projects.

Scientific staff includes microbiologists, biotechnologists, chemists and biochemists, and chromatography specialists.

The team experience is confirmed by more than 140 publications, more than 16 Patents RF, and some national and international awards.